Captain Marvel 2 Confirmed For 2022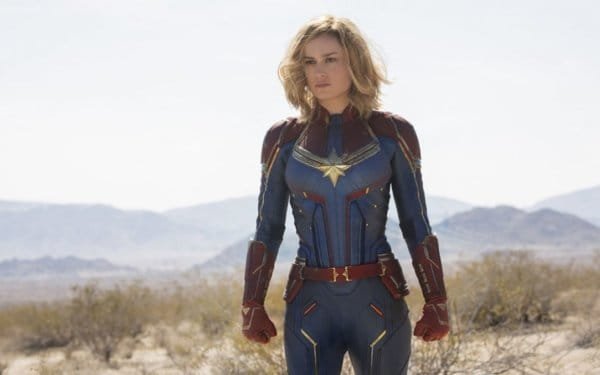 Last summer, Kevin Feige trotted out on stage during San Diego Comic-Con and laid out the massive schedule for the Marvel Cinematic Universe over the next few years. A lot of movies were confirmed, but there were a few everyone expected and didn't get. Feige knew certain questions were going to come up, and left everyone with this:
"We didn't even mention that we're making Black Panther 2 and we didn't mention that Guardians of the Galaxy 3 is coming. We didn't even have time to talk about Captain Marvel 2, by the way. I didn't even have time to talk about The Fantastic Four. And there's no time left to talk about mutants."
That was not an official confirmation of Captain Marvel 2….but this is. THR confirmed today the sequel is in production, and they also broke who is behind it. It will not be Anna Boden and Ryan Fleck, who wrote and directed the first. But the director will be female and the targeted completion date is sometime in 2022.
Carol Danvers was a humble human raised by a militaristic alien race, who gained superpowers in an accident and then crashed onto Earth….into a Blockbuster Video, firmly establishing the time period as the mid-90s and paving the way for a lot of period-specific jokes. Captain Marvel was one of the lighter entries in Marvel's Phase Three, which wasn't to everyone's taste, but I would argue that as the only film sandwiched in between Infinity War and Endgame, the levity was needed given what Thanos had just done.
Disney has tapped Megan McDonnell, a staff writer on the upcoming MCU TV series WandaVision, to take a crack at the script for Captain Marvel 2. Details on the new plotline are almost nonexistent (and probably haven't been written anyway), but THR did confirm Carol is coming back to Earth in the present day, not during a prior decade.
The post Captain Marvel 2 Confirmed For 2022 appeared first on Anime Superhero News.
Read more: feedproxy.google.com