How to Unlock Doctor Doom Skin in Fortnite Season 4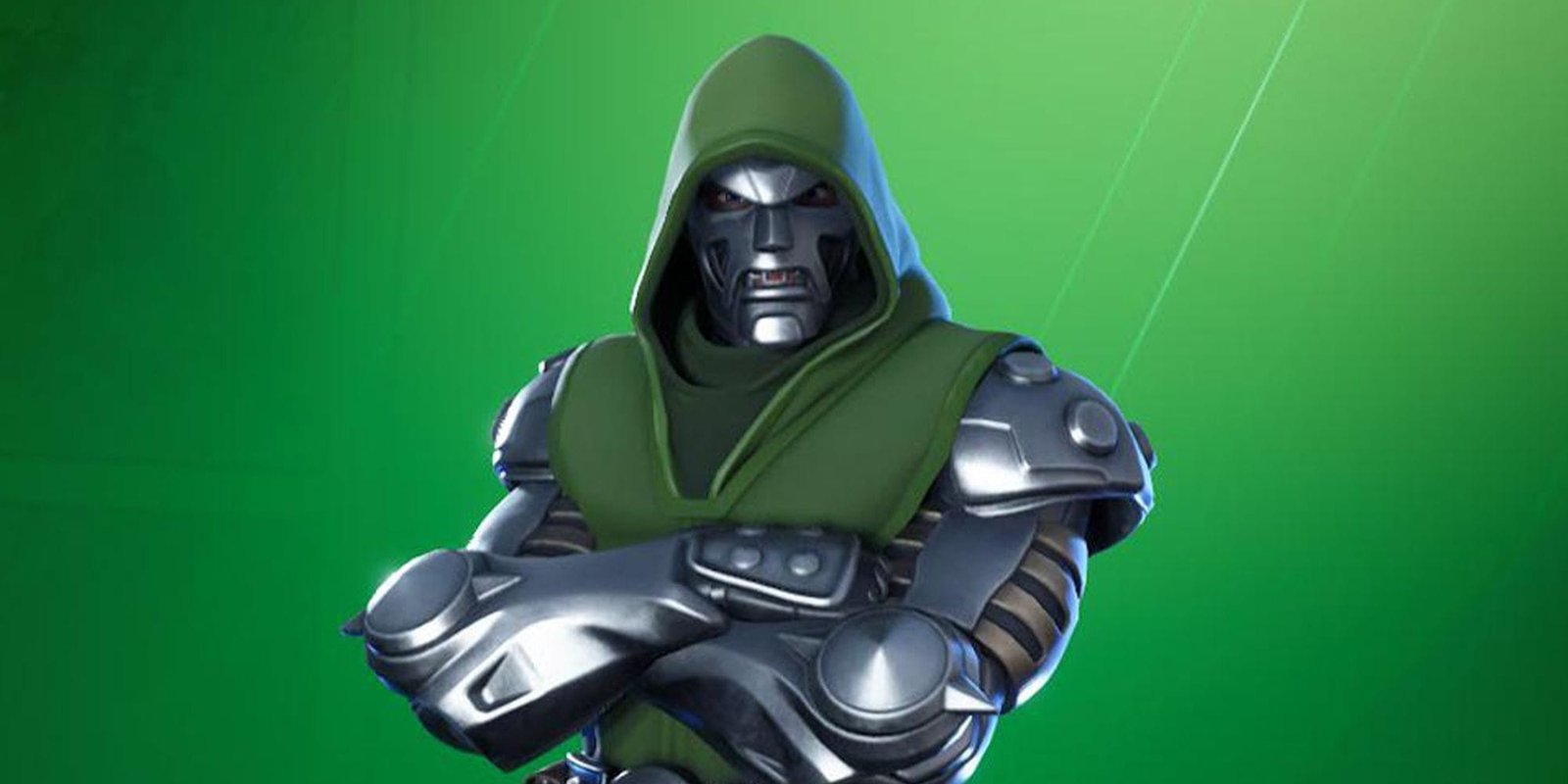 The newest season of Fortnite is finally here. Here's how players can unlock the exclusive Doctor Doom skin in the game. Fortnite has teamed up with Marvel comics for one of the biggest crossovers in gaming. The entire season is dedicated to the heroes and villains of Marvel Comics. Players who purchase the battle pass will be able to unlock skins from characters like Iron Man, Thor, and Wolverine. Not only that, but weapons, emotes, and locations are pulled directly from the comics. This season is also entirely canon with what's happening in the comics. There's so much to unlock this season and this guide will help players unlock the Doctor Doom skin.
Related: Apple Promotes Major Competitor To Fortnite After Blocking Game's 4th Season
The neat feature about this season is that the player can unlock the normal skins for the characters then, later on, unlock the emote that suits them up in their superhero costumes. The map has also had some changes to feature popular locations from Marvel comics such as Doom's Domain, Sentinel Graveyard, and more. Iron Man might have the biggest inclusion this season since outside of just skin and a suit-up emote, Stark Industries comes along with its own energy rifle that will benefit players depending on how they aim and Stark Supply Drones that can be shot down to deliver powerful weapons. There's much to discover in this massive crossover so here's how players can unlock the Doctor Doom skin in the game.
To unlock the Doctor Doom skin, the player will need to have purchased the battle pass for this season. After that, all the player has to do is reach level 67 of the battle pass to unlock the skin. Not only that, but Doctor Doom is present as a boss in Pleasant Park. It is required to beat him for one of the challenges this season. He also has an exclusive emote that can only be unlocked by achieving a victory royale while dressed in his skin. The best way to unlock the emote is by winning a Team Rumble. Now, the entire Doctor Doom set belongs to the player.
Fortnite manages to continue to be one of the biggest games in the world. Millions of players log in every day to try their hand at achieving the victory royale. From characters in the MCU to the X-Men, many unlockables await for the player this season. This might be one of the biggest collaborations in gaming this generation.
More: Apple Kicks Epic Games Off The App Store Over Fortnite Legal Battle
Fortnite is available now on PlayStation 4, Xbox One, Nintendo Switch, PC, and Android.
Read more: screenrant.com